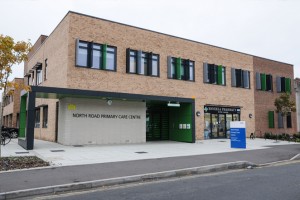 West Road Surgery
1st Floor, North Road Primary Care Centre, 183-195 North Road, Westcliff-on-Sea, SS0 7AF
Current time is 17:35 - We're open

Telephone: 01702 339865
Out of Hours: 111
New Appointment Booking System
We are aware of the difficulties facing Primary Care at this time and how they have hugely impacted our Surgery as well.  We have seen unprecedented demand on the phones for appointments and this shows no signs of abating. The current system we have appears to now be adding to the problems that patients are encountering on already busy phone lines, creating yet more of a bottleneck.  Therefore we have spent sometime deciding the best course of action and feel change to the appointment system would be of benefit.
We want to be less restrictive with phones times to help you and also to help our Reception team. We hope to spread the calls over the day. We are now policing a new system. Appointments will be released allowing future booking and additional continuity for you as well.  HOW?  *Some appointment slots will be available online to help reduce phone demand * You can also telephone for an appointment at anytime of the day.  * If speaking to Reception, they can book a face to face or telephone appointment at your request. *  When booking appointments online, they will appear as a face to face or telephone slot.  However if you require something not appearing available online then please speak to the Reception Team.
There is always the risk of all these appointments going quickly and thus having to ring for something a few days later.  We need to avoid bottlenecks on the phonelines at  8am and 1pm as this just causes increasing wait times which are unacceptable.  * Emergency Appointments: We will of course have emergency appointments available and a Duty Doctor will always be available for any emergencies. We will review these arrangements regularly and do hope you will get behind us and support this new transition. Patients are always at the heart of everything we do. As you are well aware we have been working hard and have never stopped seeing patients through the pandemic and are grateful for your support as well. We do appreciate your frustrations too and they are shared by us. Thanks you in advance for your patience and understanding whilst we convert to the new system.
Diabetes UK
Time To Learn Dates For 2022/2023
This Surgery and many others in South Essex area will be closed for the whole afternoon and evening on the following dates to take part in a scheme for all Practice Staff to develop and update their professional skills and knowledge. This Surgery will be closed on the following dates:
Tuesday 7th  June 2022
Tuesday 5th  July 2022
Tuesday 6th September 2022
Tuesday 4th October 2022
Tuesday 1st November 2022
Tuesday 6th December 2022
Tuesday 7th February 2023
Tuesday 7th March 2023
Latest News
NHS APP
If you're a patient at our Practice you can now use the new NHS App a simple and secure way […]