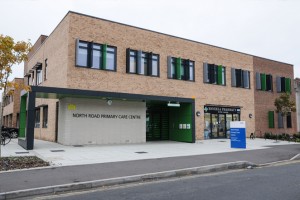 West Road Surgery
1st Floor, North Road Primary Care Centre, 183-195 North Road, Westcliff-on-Sea, SS0 7AF
Current time is 02:09 - Sorry, we're currently closed. Please call NHS 111

Telephone: 01702 339865
Out of Hours: 111
Please click here to see the latest guidance about the post-vaccination wait
WE ARE OPEN TO HELP AND SUPPORT OUR PATIENTS
We would like to reassure our patients that we are very much open and here to help. Some parts of the practice are operating as normal. Such as cervical smears, childhood immunisations and referrals. We are offering on-line access to a proportion of our appointments. These are bookable if you have signed up for online services. Face to face appointments with the Doctor are based on an assessment of your clinical need following a telephone consultation with the clinician.
Covid Vaccination Certification
The Surgery are unable to issue your COVID vaccination certification. Please see the following link for further information.
https://www.gov.uk/guidance/demonstrating-your-covid-19-vaccination-status-when-travelling-abroad
Proof of your vaccination status will be available on the NHS app, which is also valuable for accessing your health records and ordering repeat prescriptions.
The NHS app can be downloaded from https://apps.apple.com/gb/app/nhs-app/id1388411277 for iPhone or https://play.google.com/store/apps/details?id=com.nhs.online.nhsonline for android.
Alternatively you can call the NHS helpline on 119 (from 17th May 2021) and ask for a letter to be posted to you. This must be at least 5 days after you've completed your course of the vaccine. The letter may take up to 5 days to reach you. Thank you.
Welcome to West Road Surgery
Welcome to our website where we hope you will find enhanced convenience added to first class healthcare. Find out when we are open and how to see a member of the team. We've made life a little easier with practice updates, news on the latest health issues and even access to repeat medication all at your fingertips.
Coronavirus – Awareness
A coronavirus is a type of virus. As a group, coronaviruses are common across the world. Typical symptoms of coronavirus include fever and a cough that may progress to a severe pneumonia causing shortness of breath and breathing difficulties.
Generally, coronavirus can cause more severe symptoms in people with weakened immune systems, older people, and those with long-term conditions like diabetes, cancer and chronic lung disease.
Novel coronavirus (COVID-19) is a new strain of coronavirus first identified in Wuhan City, China.
If you think you may have symptoms then please contact NHS 111.  Do not visit your GP practice or Emergency Department as this could possibly spread the virus if you are infected.
https://www.gov.uk/guidance/wuhan-novel-coronavirus-information-for-the-public?gclid=EAIaIQobChMI8KSNp97p5wIVCbrtCh3JEAy4EAAYASAAEgJGHvD_BwE
Further information can be found on the above link.
Advice for Parents
Whilst it is extremely important to follow Government advice to stay at home during this period, it can be confusing for parents to know what they should do when their child is unwell or injured. The poster and video below remind them that NHS 111, GPs and hospitals are still providing the same safe care that they have always done, and gives them some helpful guidance about when and where to get help. It is important to emphasise to parents what they need to do should their child become unwell.
This poster advices parents and carers what to do when a child is unwell/injured, when to seek help and advice and which service to contact, it has been approved by NHSE/I for dissemination.https://www.rcpch.ac.uk/sites/default/files/2020-04/covid19_advice_for_parents_when_child_unwell_or_injured_poster.pdf
This video produced locally by two clinicians, and approved by NHSE/I, informs parents of the services available and when to seek help. https://www.youtube.com/watch?v=u5Mgm1cmptw&feature=youtu.be
Other resources available on the ESCB's COVID-19 webpages. As well as general information about the pandemic, there are specific resources for families including emotional wellbeing and home-schooling links and a summary of changes to children and families support services.
Your Good Health
Access to a wide range of healthcare services is a key element of a good local practice. We don't just want to see you when you're ill we want to make sure you stay healthy too. Check out how we can cover both bases with our clinics and services.
Best Practice
Our professional team will ensure you receive the best attention at all times whether you're attending a specialist clinic or a routine appointment. If you're new to the area registration is easy and comes with the comfort of discretion and confidentiality assured.