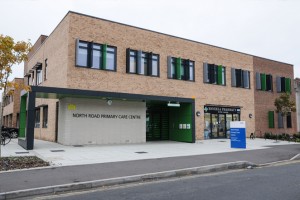 West Road Surgery
1st Floor, North Road Primary Care Centre, 183-195 North Road, Westcliff-on-Sea, SS0 7AF
Current time is 01:41 - Sorry, we're currently closed. Please call NHS 111

Telephone: 01702 339865
Out of Hours: 111
To Register With The Practice
Follow the steps below:
Please come into our reception which is located on the First Floor of the North Road Primary Care Centre in North Road.
You will need to bring ONE form of photo ID (eg. Driving Licence or Passport) and TWO other forms of non-photo ID as proof of your address (eg. Ulility Bill, Phone Bill, Council Tax, Bank Statement, Tenency Agreement etc.)
You will be asked to complete our New Patient Paperwork and sign a contract with the Health Authority (GMS1) and will then be booked to come in for a New Patient Check.
Once you have had your New Patient Check you will be fully registered with us and able to access our services.