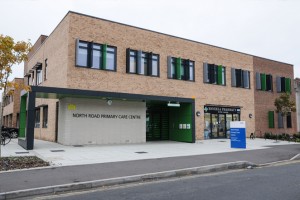 West Road Surgery
1st Floor, North Road Primary Care Centre, 183-195 North Road, Westcliff-on-Sea, SS0 7AF
Current time is 10:38 - We're open

Telephone: 01702 339865
Out of Hours: 111
Patient Participation Group
The Patient Participation Group ( PPG) is a group of patients registered with West Road Surgery who have no medical training but have an interest in the services provided.
The aim of the PPG is to represent patients views and to work voluntarily and in partnership with the Surgery to provide services that reflect what patients want and need.
We aim to gather patients from as broad a spectrum as possible to gain a truly representative sample.
PURPOSE
To help in the planning, provision and delivery of local healthcare services and practice issues representing a patient's view and will be accountable to West Road Surgery.
It will form a link between the patients and West Road Surgery, with a view to making a useful contribution to the improvement of existing services and help the Surgery to develop new services to meet and identify patients needs.
WHAT TO DO NEXT?
If you are interested in joining, please contact Mandi Horide at Mandi.horide@nhs.net
PPG Meeting Minutes