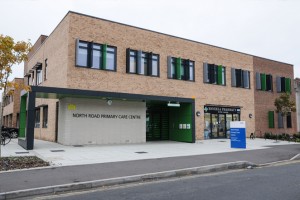 West Road Surgery
1st Floor, North Road Primary Care Centre, 183-195 North Road, Westcliff-on-Sea, SS0 7AF
Current time is 11:51 - We're open

Telephone: 01702 339865
Out of Hours: 111
Practice Staff
Doctors
Dr Jenan Al-Bayati (f) MBChB, DFSRH, MRCGP
Partner
Dr J Patric Otte (m) M.D. (Germany), M.R.C.G.P. (London)
Senior Partner
Dr Adenike Popoola (f) M.B., B.S., M.R.C.G.P., D.F.S.R.H., MSc.MEd
Partner
Dr Muhammad Ghani (m) M.B., B.S., M.R.C.G.P
Partner
Nursing Team
Margaret Lloyd
Prescribing Practice Nurse (Learning Disability Checks)
Mini Phillip
Practice Nurse
Anne Stacey
Healthcare Assistant
Frances Stapleton
Healthcare Assistant
Mosammat Shahinoor
Practice Nurse
Admin Team
Karen Hepworth
Practice Manager
Mandi Horide
Assistant Practice Manager
Health Visitors
Please contact  01702 220185
A health visitor is a registered nurse who has received training particularly related to babies, children and pregnant women. Their role is to provide families with children under five years old with support and advice around the general aspects of mental, physical and social wellbeing.
Counsellors
Therapy For You
01268 739128
TherapyForYou.co.uk
Attached Staff
We have Social Workers and Care Co-ordinators who are attached to the Surgery.
Please ask reception for further information.