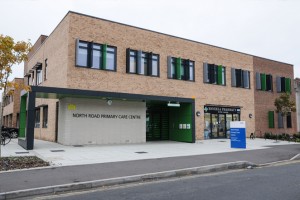 West Road Surgery
1st Floor, North Road Primary Care Centre, 183-195 North Road, Westcliff-on-Sea, SS0 7AF
Current time is 11:45 - We're open

Telephone: 01702 339865
Out of Hours: 111
New Patients
Online Registration for New Patients
All patients can now complete a registration form online.
Once completed please bring your form to the Surgery for registration.
All New Patients 18 years and over will be required to have a New Patient Check and our Receptionists will be happy to make this appointment for you with one of our Health Care Assistants.
Please always wear a mask when entering the Surgery unless you are exempt from having to do so.
The information provided on your GMS1 application form should be accurate, stating your last GP alternatively details and dates on when you entered the Country will be required.
Registrations cannot be completed with inaccurate information.
Registrations can take up to 7 to 10 days to complete, this may take longer during the busy periods.
Once your registration is on our clinical system your computer record should be visible to the Practice, unless your previous Practice used a different clinical system. In this case we will not have an up to date record until your written record is supplied through PCSE. This can take up to 3 months to arrive. In these circumstances it is extremely important for you to provide as much information as possible on your patient questionnaire for us to monitor any medical conditions you may have.
If you are on any current medication, please provide us with either a copy of a recent prescription or a letter so we can add these to your medical notes.
If you are new to the UK and have not previously registered with a GP Practice please ensure that you provide the full date of your arrival in the UK  e.g.  01.01.2022
Thank you so much for taking the time to read this very important information.