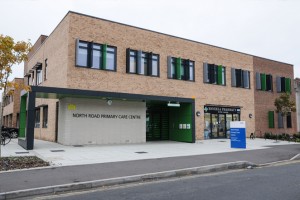 West Road Surgery
1st Floor, North Road Primary Care Centre, 183-195 North Road, Westcliff-on-Sea, SS0 7AF
Current time is 11:05 - We're open

Telephone: 01702 339865
Out of Hours: 111
Appointments
Urgent/Same Day
These can be booked from 08:00 on a daily basis for both the morning and afternoon sessions and are available for urgent or emergency cases only.
Routine/Pre-bookable
If your condition is not an emergency and can wait please ask for a routine appointment. Receptionists will offer you an appointment with a Doctor up to 2 weeks in advance and a
Nurse Practitioner/Nurse/HCA up to 4 weeks in advance.  Please contact reception in the usual way from 10:00 to 17:00 (Monday to Friday) to book.
On-line Bookings
We do have some online appointments available which you can pre-book but please be advised that these are likely to be 4-6 weeks from the date you are searching from.  Please ask a member of our Reception team to register you for online services if you do not already have these.
Appointments with Nurse Practitioners
We have highly skilled nurse practitioners who can treat several conditions:
Acute back pain, joint sprains
Acute Chest infections
Allergies
Bites
Conjunctivitis, sticky discharging eye, sty
Cystitis
Diarrhoea, constipation, piles
Dizziness, giddiness, unusual headache
Earache, swollen glands
Emergency contraception
Exacerbation of Asthma
Exacerbation of COPD
Oral thrush
Period problems
Post op wound problems
Raised temperature that does not improve after one week of pharmacists' advice and home treatment
Shingles
Tonsillitis, cough, sinusitis, sore throat, colds and flu-like illnesses (NB a cough may persist for up to three or four weeks after other cold/flu symptoms have gone)
Urinary tract infections
Vaginal thrush, soreness, lump or discharge
Vomiting
Wounds, scalds, burns, rashes
If a Doctor's appointment is not available please ask if the Nurse Practitioner may be able to help you instead.
Please note these appointments are not for children under 2 years.
Our Nurse Practitioner also manages long-term conditions such as asthma, eczema, high blood pressure, coronary heart disease, raised cholesterol levels and respiratory disease.
Telephone Advice
We can often help you with telephone advice to save you coming to the surgery. This can be offered for blood tests, x-ray results, medication advice and some sick notes.
Please call us after 14:00pm.
 Other Advice
Appointments are for one person at 10-minute intervals and are for 1 medical problem only.  If you know you need a longer consultation, please ask the receptionist for a double appointment.
If you phone before 08:00 you will just be held in a 'holding queue' for the out-of-hours message. Please do not phone before 08:00 unless you are actually ringing for the out-of-hours information.
We cannot always guarantee an appointment with a doctor of your choice however if a doctor for a particular condition is treating you we recommend that you complete the treatment with the same doctor, wherever possible.
Cancellations
If you cannot attend an appointment for any reason please inform us as soon as possible in order for us to give the slot to someone else.  If you booked online then please remember to cancel online if you no longer need the appointment.
PLEASE NOTE: THIS NUMBER DOES NOT RECEIVE INCOMING CALLS OR PICK UP VOICEMAILS