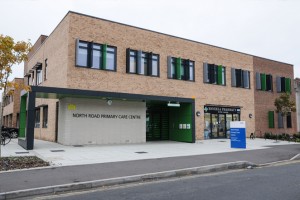 West Road Surgery
1st Floor, North Road Primary Care Centre, 183-195 North Road, Westcliff-on-Sea, SS0 7AF
Current time is 10:06 - We're open

Telephone: 01702 339865
Out of Hours: 111
Clinics & Services
In addition to general medical consultations we are pleased to be able to provide specialist clinics and services covering the following areas:
Health promotion
We are actively engaged in health education and disease prevention and we are always happy to discuss this with you.
In particular, we can arrange the following clinics by appointment:

Asthma Clinic

To help and advise patients who suffer from this complaint. Fully trained asthma nurses run this clinic.

Contraception

We are able to advise and provide a full range of contraceptive care (except condoms) including post-coital contraception.

Diabetic Clinic

One of the doctors and a practice nurse run regular clinics to monitor and advise our diabetic patients.

Flu Clinic

We run a series of sessions for the annual flu vaccination programme.

New Patients

New patients are asked to make an appointment to see one of the practice health care assistants (HCA) when registering, so that all important health details can be recorded, thereby assisting the doctor, before your notes are forwarded from your previous GP. The HCA will also check your blood pressure, weight, height and urine and give general advice should it be needed.

Other Clinics

Child Immunisations, Travel Vaccinations,  Cervical Smear, Hypertension, Cryotherapy, and Heart Disease.